Water Heater Repairs
Providing Excellent Service & Peace of Mind Since 1936

Cherry Hill Water Heater Repair
Serving Voorhees, Mount Laurel, Moorestown, Marlton, Medford and All of South Jersey Since 1936
Water heaters are like any other appliance in your home in that they could break and stop working properly. When that happens, you don't necessarily need to replace the unit entirely, but might be able to get it working again with a simple repair instead. A repair can be significantly more affordable than a replacement, and likewise could help keep your water heater in service for several additional years once the job is complete as well. At Wolfschmidt Plumbing, Heating & Cooling, we service all makes and models of water heaters, and we use genuine parts and materials to get yours up and working again. From the easiest and simplest repairs to the most intricate fixes, you can count on us for excellence in both results and in customer care.
Common Signs Your Water Heater Needs Repairs
Even the most reliable water heater will start to fail after a while, and its important to pay attention to the warning signs so you can call in a plumber as soon as possible to fix the issue before it becomes a massive and expensive problem. Some of the most common issues you may run into include:
Issues with water temperature: The first thing to look for if your home's water is consistently too cold or too hot is to check the thermostat. Adjust the settings and double check to make sure it's getting power. If the water still isn't getting hot enough, there's a chance that your water heater is too small for your home.
Rust-colored water: This is often the sign that your tanks inner lining is corroding. This needs to be handled by a professional, and may require replacement.
Your water heater is leaking water: There are a range of causes of leaking water heaters, including loose bolts, a stuck valve, a faulty temperature and pressure (T&P) relief valve, and more. Check for loose connections first if you're comfortable with working on the unit yourself, or call in a professional for a full diagnosis.
Strange noises coming from the tank: This is usually caused by sediment build up, and can be fixed by flushing the water heater. If the problem persists or if the sediment buildup is too significant, you may need to replace the unit.
Strange smelling water: This can be a sign that there is bacteria in the tank, and is most common in homes that use well water. Flushing the tank can help, but there's a good chance you'll want to replace the anode rod to prevent the issue from coming back.
For more than 85 years, customers have known they can turn to the experts at Wolfschmidt Plumbing, Heating & Cooling when they need their water heater serviced. As the decades have passed by, our services have continually grown, changed, and improved in order to offer quality solutions for modern technology. However, one thing that hasn't changed is our philosophy when it comes to how we treat our customers. We still offer that same old-school service that made us into the industry leader we are today, including the same attention to detail and personable care from hand-selected technicians. When you trust your home or business to us, you can be confident that not only will we provide you with the repair you need, but you'll be in capable hands throughout the process.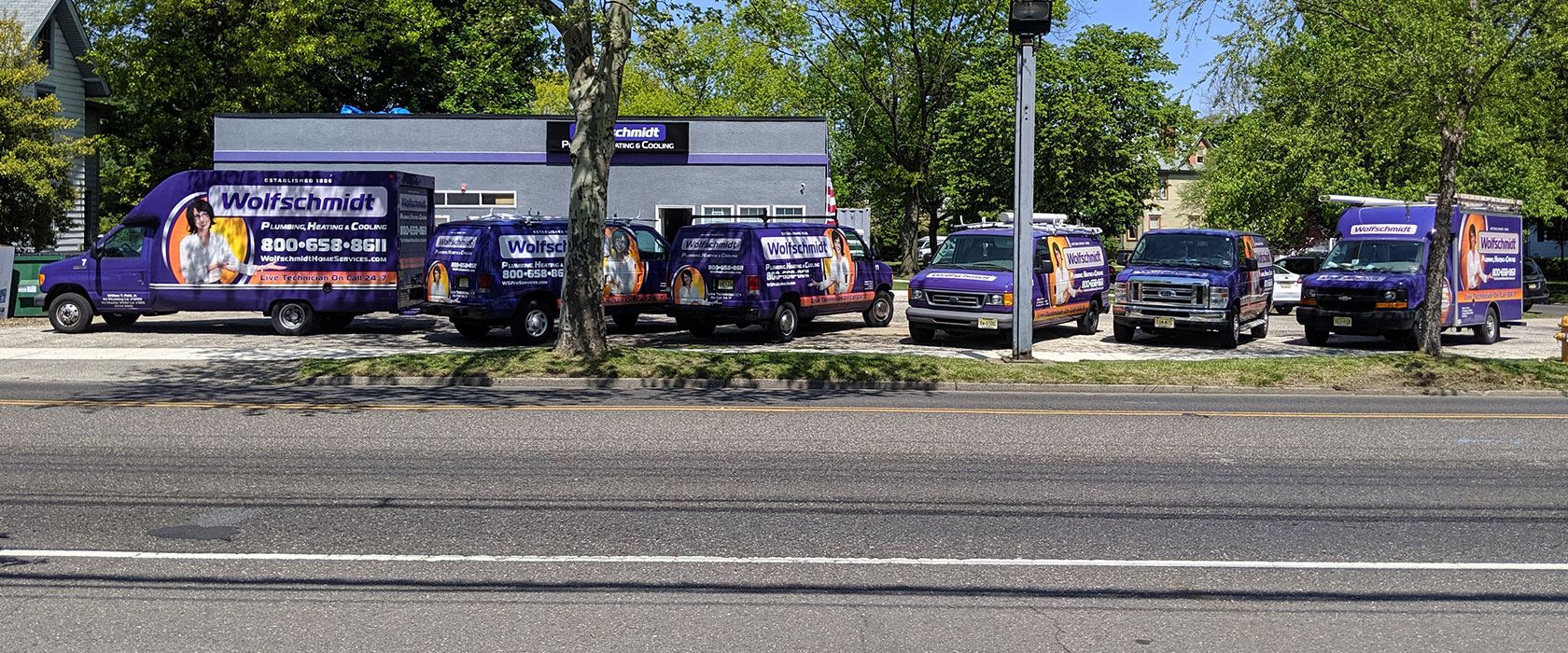 We are very happy with the service provided by your company. Our experience from when we contacted your company to schedule the appointments through the completion of the service was exceptional. Will definitely be using your company again as well as referring your company to others. Thank you.

I want to thank you for your quick response to my heating issue. Graham is a top-notch technician and very personable. He remembered fixing our heater a few years back. He quickly identified the issue and fixed it in record time. Top-notch service!

I feel lucky to have you in town as a reliable company I can trust. Thanks again

I searched online and found Wolfschmidt available to help me. Within minutes of contacting them, I received a confirmation text AND a tracker of when a plumber would arrive. It really put my mind at ease.

Wolfschmidt Plumbing, Heating & Cooling is a great company to work with. They are very friendly, knowledgeable and take pride in their work. I highly recommend them!

I've used them many times and EVERY time has been a great experience. Expert service at a very good price. Won't call anyone else any more. Highly recommended!!

I told the gentleman about my issue, and he said he would have someone from the office call me to schedule. 30 minutes later I received a call and I was scheduled for that morning at 10:30. This was right in the middle of a heat wave, and I'm sure they were really busy.

They did an amazing job with the remodel of our bathroom. Jesse and Tim are wonderful, personable and reliable. I would recommend them to anyone!

Wow! We had such a great experience with this company! Dwayne was so friendly, professional and efficient! We will call again!

Been using Wolfschmidt for 10 years now for all of our construction jobs. They are top notch organization. Pat and Tom are amazing plumbers. I wont trust anyone else on my job sites. You will be so happy you called Wolfschmidt for all plumbing needs.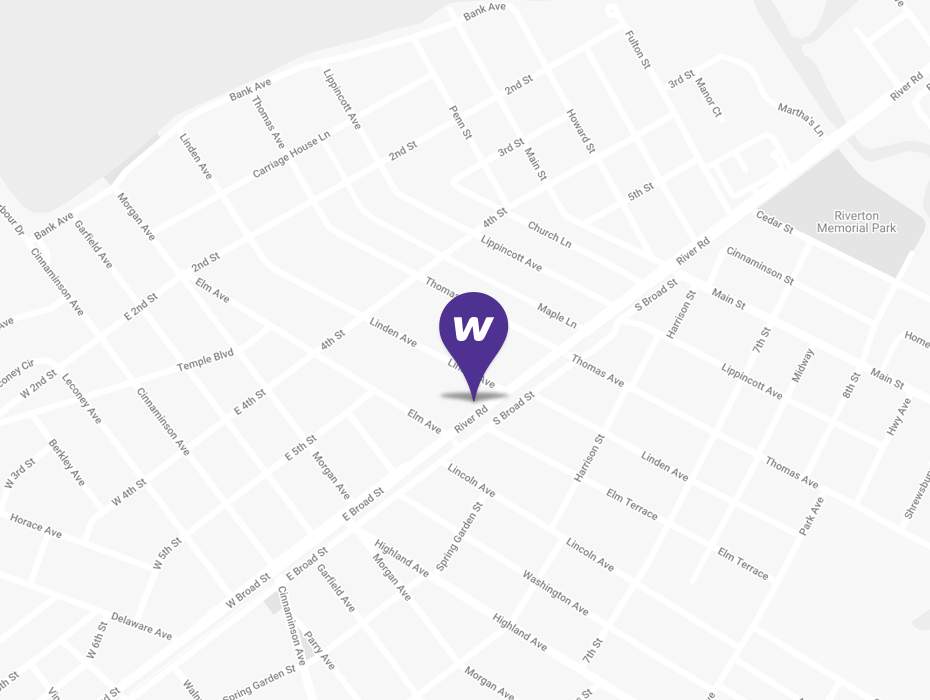 We Love Helping People
When you need reliable plumbing and HVAC services in Cherry Hill, Voorhees, Mount Laurel, Moorestown, Marlton, Medford, and all of South Jersey don't settle for anything less than the best. We've been providing excellent service and peace of mind since 1936.
Areas We Serve

Contact Our Team
Doing It Right Since 1936
We Can Fix Your Water Heating Problem
Water heaters are prone to a number of different issues, ranging from routine and simple to complex and difficult. Every make and model is different, and while many heaters might run on the same principles, each has its own unique design ideas and features that make expertise and experience an important part of servicing them. At Wolfschmidt Plumbing, Heating & Cooling, we service all makes and models, and we can quickly and accurately diagnose your water heating problem in order to get it fixed.
We fix all of your water heating problems, including the following issues:
Damaged heating elements
Electrical faults
Pilot light issues
Gas connections
Electrical connection issues
Exhaust problems
Water pressure issues
Water connection issues
The only type of water heating problem we do not recommend repairing is a leak, and for good reason. Leaks in your tank are a sign that part of your tank has grown weak for one reason or another. Sometimes this reason might be corrosion through years of use. Other times pressure and stress from constantly having to drain and refill a tank of water can lead to weakening metal and materials. However, whatever your reason might be, leaks are extremely difficult to repair. Fixing a leak involves tearing into a water heater, damaging its extremely important insulation materials in order to locate the leak. As a result, your water heater will never be as efficient as it was before, and likewise you could only be delaying the inevitable.
Enjoy reliable hot water again when you call Wolfschmidt Plumbing, Heating & Cooling for your water heater repair! Contact us today.
$30 OFF

Veteran Discount

We proudly offer $30 off labor only to veterans. Must present promo code to redeem special: VET30 Call Wolfschmidt for details.

$50 OFF

Water Heater Supply and Installation

Now offering $50.00 off Water Heater Supply and Installation. Must present promo code to redeem special: HOT50. Call Wolfschmidt for details.

$25 OFF

Any Service Repair

Now offering $25 off any service repair. Must present promo code to redeem special: Service25. Call Wolfschmidt for details.

Free

On-Site Estimates

For Any Service! No dispatch cost unless you want us to do the job. Call today for more details!