Camera Inspection
Providing Excellent Service & Peace of Mind Since 1936

Cherry Hill Camera Inspection Services
Serving Voorhees, Mount Laurel, Moorestown, Marlton, Medford and All of South Jersey Since 1936
Camera Inspection services help plumbing professionals find the cause of persistent sewer and drain issues. At Wolfschmidt Plumbing, Heating & Cooling, our licensed, trained, and EPA-certified specialists use camera equipment to enhance the accuracy and efficiency of our plumbing services. Our Cherry Hill camera inspection professionals use high-definition equipment so we can see every inch of your plumbing system, which helps identify problems and avoid potential issues.
Common Reasons for Cherry Hill Camera Inspection Services
There are many benefits to choosing a camera inspection for your plumbing system. In addition to being non-invasive, it's also a highly accurate and cost-effective means of issue diagnostics.
While camera inspection is a beneficial problem-solving tool, it can also be used in several other applications, like:
Retrieving Unintentionally Drained Items: Earrings, wedding bands, and other valuable items can find their way down your drain. If you've ever unintentionally dropped something important into your plumbing system, then you know how discouraging you feel once it's gone.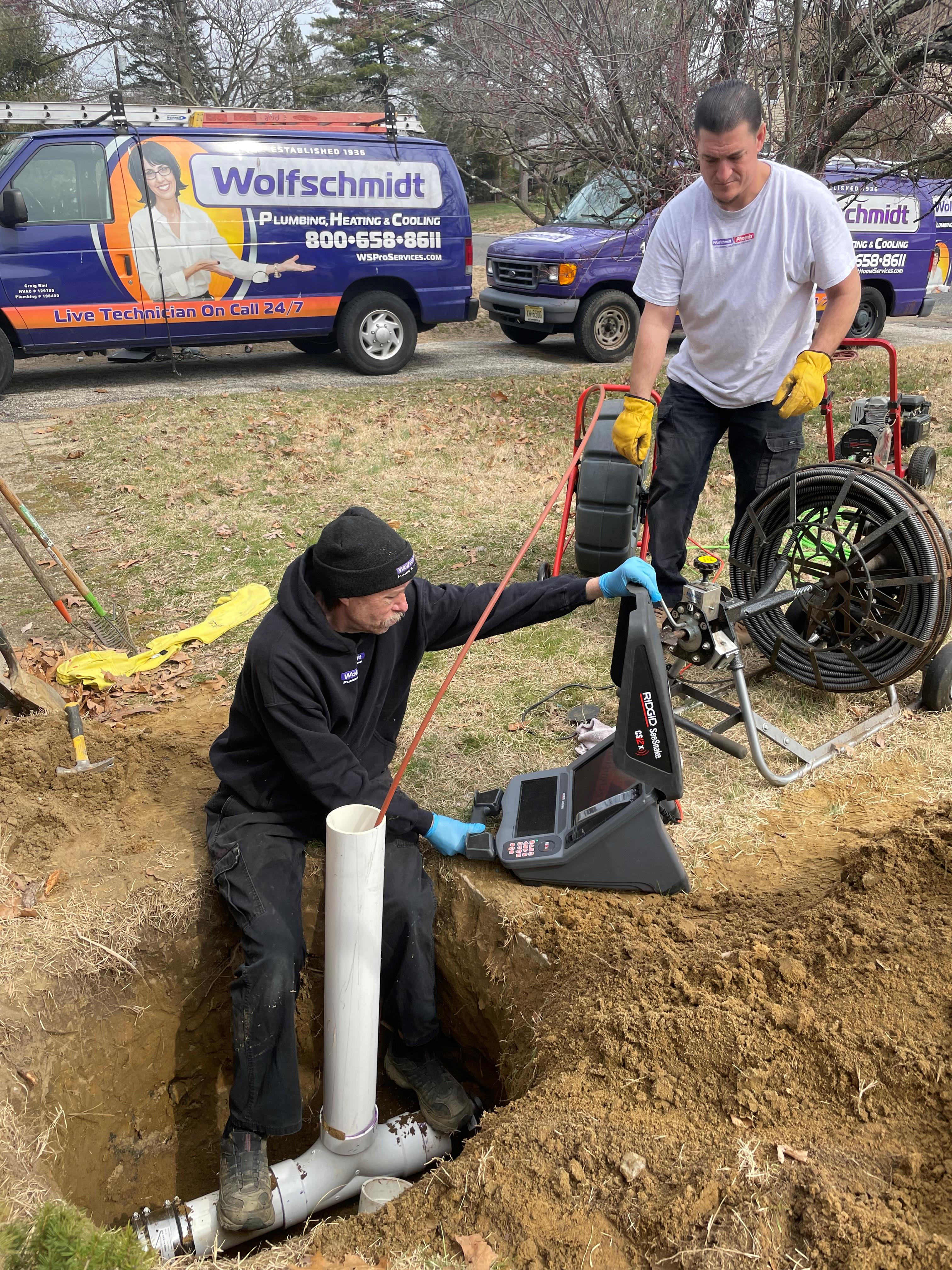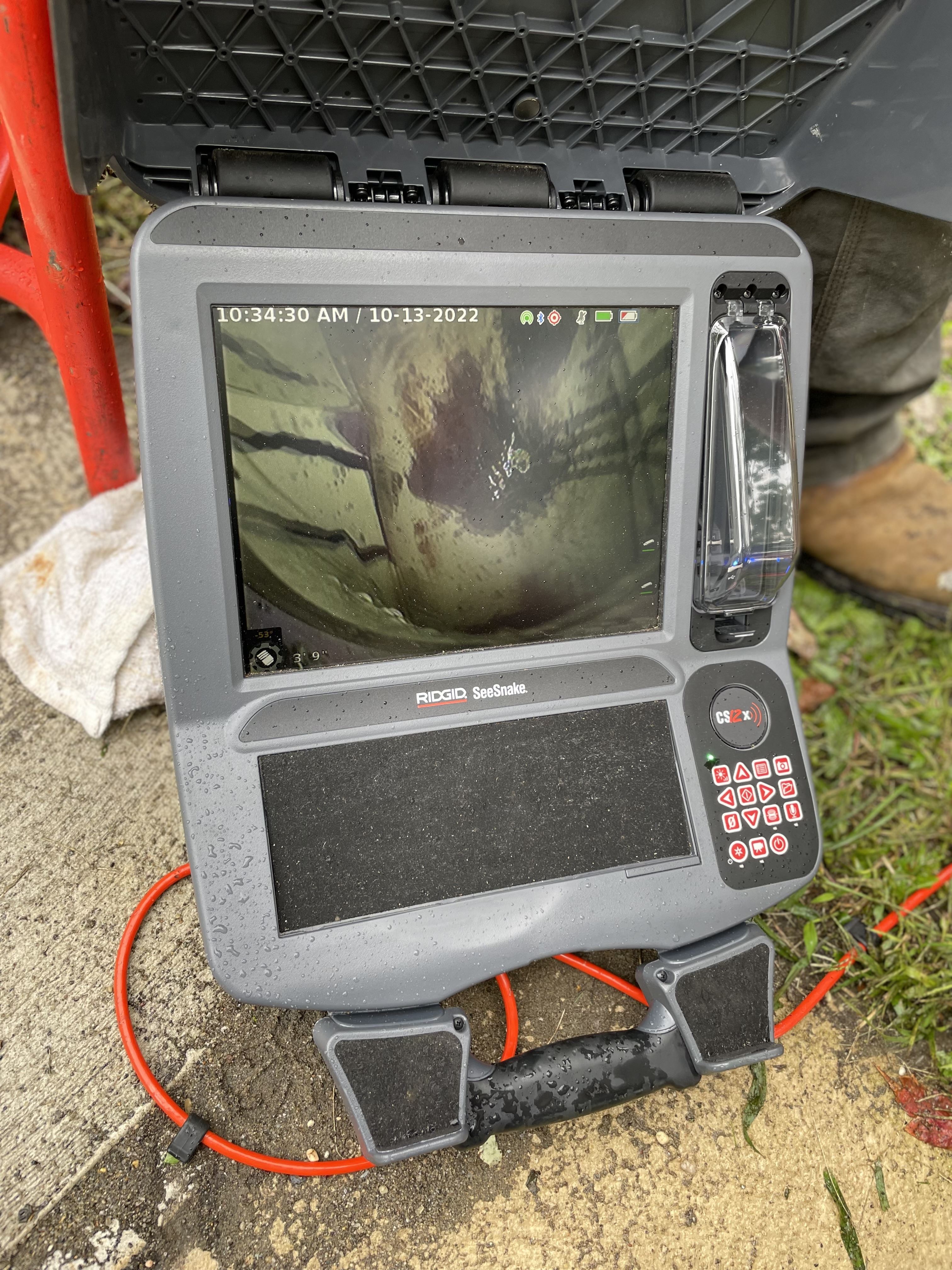 Our camera inspection services can help you recover missing items, which is far simpler than dismantling your pipes looking for lost items.
Property Inspection: When it's time to purchase a new home, a camera inspection can help you ensure your potential new home isn't hiding secret plumbing issues.
Septic System Maintenance: Septic systems require maintenance, and if it isn't thoughtfully used, they could stop working. A camera inspection system provides insight into the health of your septic system. Our technicians can look around your system, spot potential issues, and help you catch problems early with a camera.
Renovation Preparation: If you're preparing your home for renovations or a remodel, our Cherry Hill camera inspection team can help you ensure your plumbing system is ready for any planned additions or changes.
Camera inspections services are useful for more than plumbing repairs and diagnostics. You can use our inspection services for a variety of other plumbing maintenance and preventative tasks.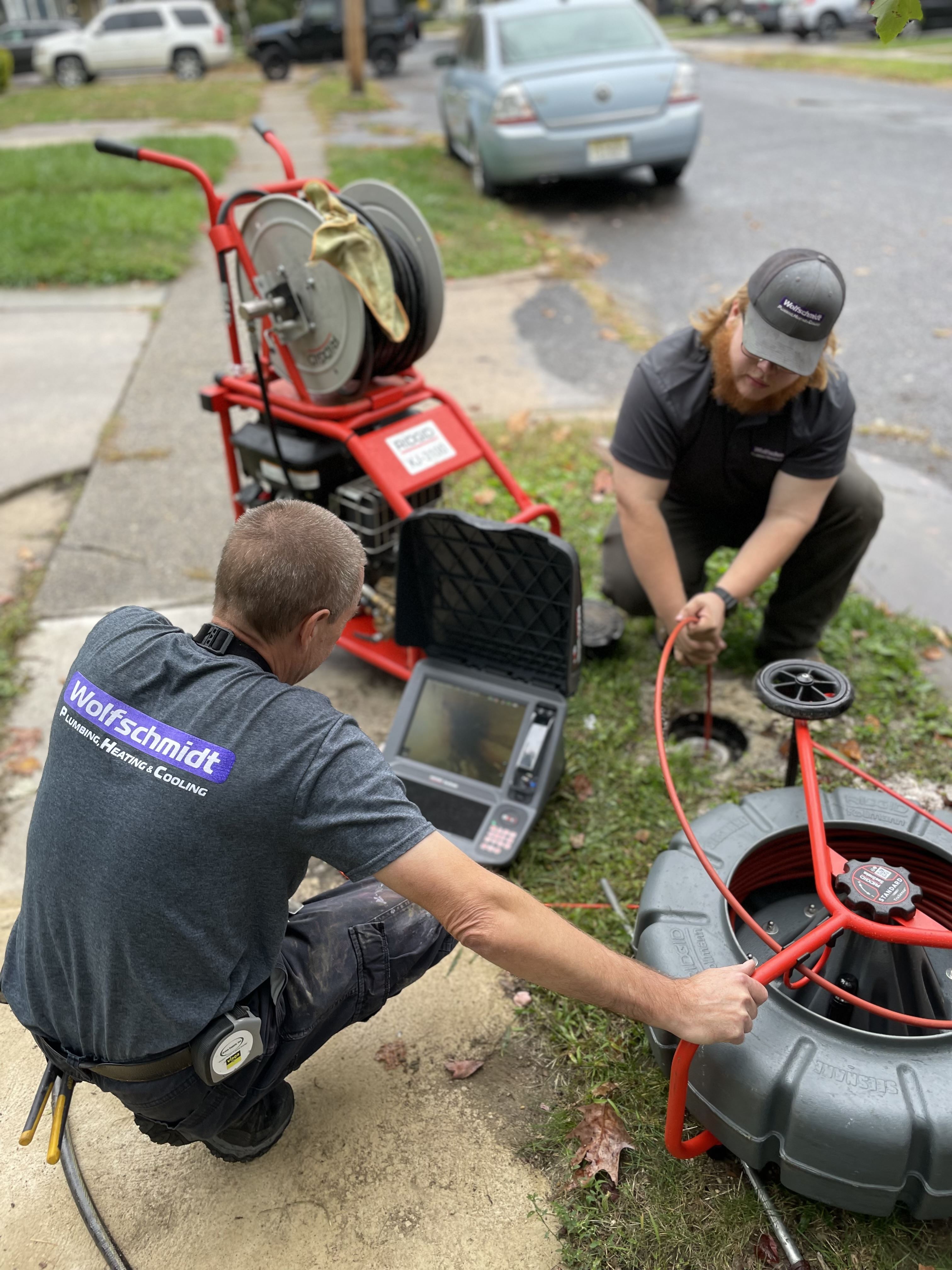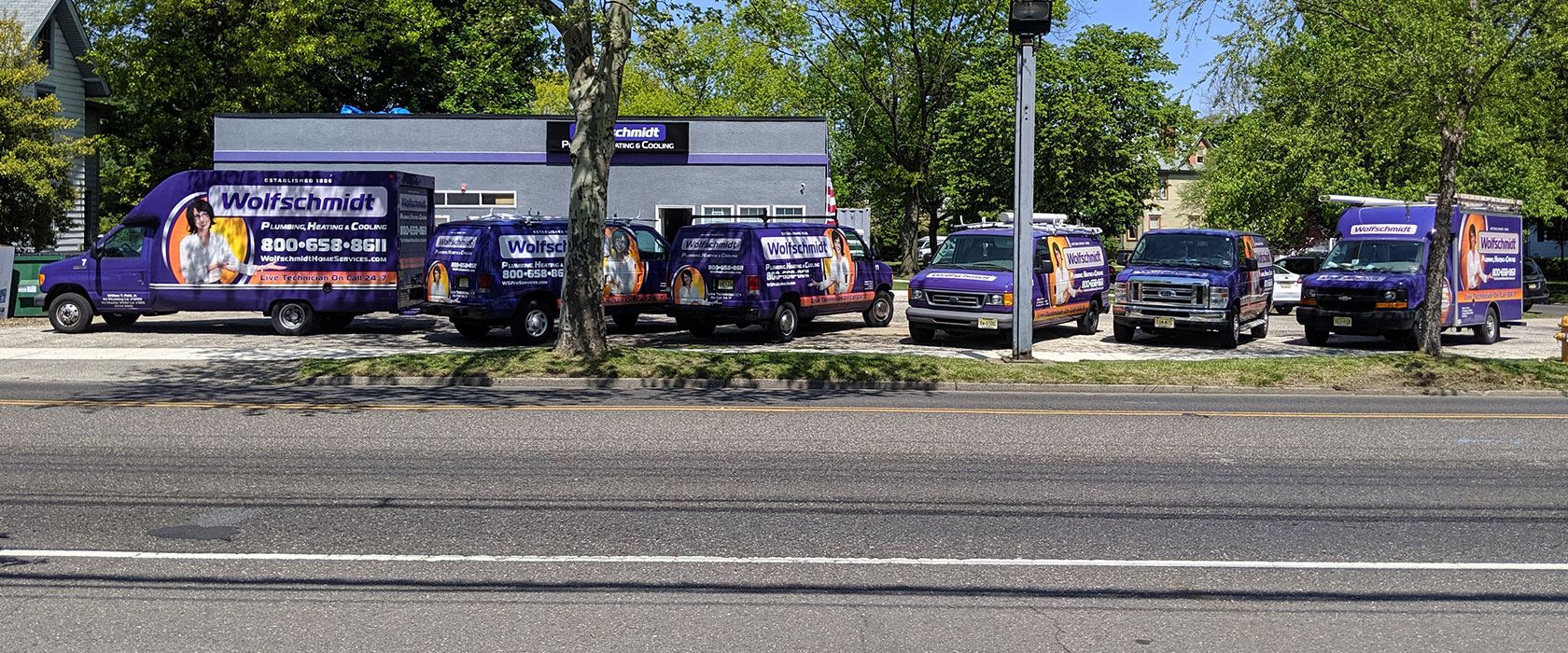 I want to give you some feedback. I couldn't be more satisfied with the service I have received from you. I have had a few calls and repairs over the last 5 years.i have had the same repair person and he is awesome. Friendly and very good at making me understand what he had to do . The office personnel is also friendly and accommodating. . I will always call you. Sincerely David Clark

I had a pleasure meeting technician Ms. Isis who did a wonderful job inside my home in a very detailed and professional manner. Isis was very patient and knowledgeable towards my heating system issues. Isis definitely needs to be one of these great assets towards any company and of course, she deserves a promotion. Thank you! Mr. T. Osis

Dear Sir, 

I recently had a problem with my AC unit and so i called Pheonix. I was somewhat surprised when your company answered. I have been a long time Pheonix customer and knew that Craig was thinking about retiring when I last talked to him and so I was apprehensive about dealing with a new company that i knew nothing about.

After your Tech Lino arrived we talked about my problem and he set my mind at ease and i will continue to use your company. Lino was knowledgeable, polite, and honest. He could have said it is an old unit and you should replace it but instead he just replaced the starter capacitor. He is a great representation for your company!

Sincerely,

Bill Mollenhauer

We are very happy with the service provided by your company. Our experience from when we contacted your company to schedule the appointments through the completion of the service was exceptional. Will definitely be using your company again as well as referring your company to others. Thank you.

I want to thank you for your quick response to my heating issue. Graham is a top-notch technician and very personable. He remembered fixing our heater a few years back. He quickly identified the issue and fixed it in record time. Top-notch service!

I feel lucky to have you in town as a reliable company I can trust. Thanks again

I searched online and found Wolfschmidt available to help me. Within minutes of contacting them, I received a confirmation text AND a tracker of when a plumber would arrive. It really put my mind at ease.

Wolfschmidt Plumbing, Heating & Cooling is a great company to work with. They are very friendly, knowledgeable and take pride in their work. I highly recommend them!

I've used them many times and EVERY time has been a great experience. Expert service at a very good price. Won't call anyone else any more. Highly recommended!!

I told the gentleman about my issue, and he said he would have someone from the office call me to schedule. 30 minutes later I received a call and I was scheduled for that morning at 10:30. This was right in the middle of a heat wave, and I'm sure they were really busy.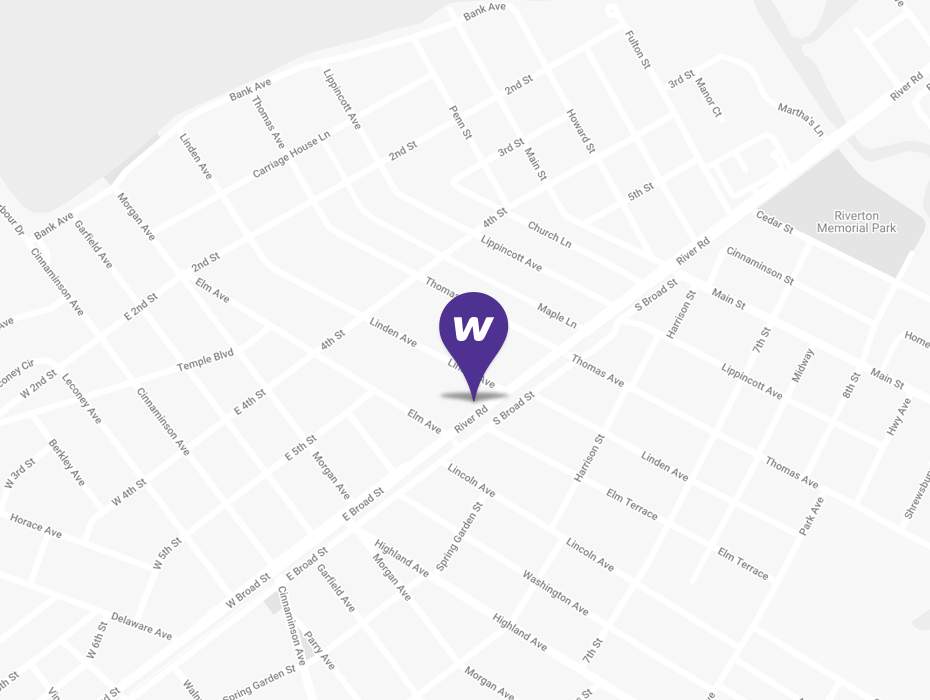 We Love Helping People
When you need reliable plumbing and HVAC services in Cherry Hill, Voorhees, Mount Laurel, Moorestown, Marlton, Medford, and all of South Jersey don't settle for anything less than the best. We've been providing excellent service and peace of mind since 1936.
Areas We Serve

Contact Our Team
Doing It Right Since 1936
What Should You Expect From Camera Inspection Services?
Homeowners are familiar with maintaining many of the systems and appliances within their homes, but household plumbing can be difficult to keep in good condition. When your plumbing starts to show signs of wear and tear or system failure, it may be in poor condition. Don't wait until your system is beyond repair. Replacing pipes can be a long and invasive process and tearing into concrete and removing sections of your wall can translate into a lengthy repair schedule. If you choose camera inspection services, our plumbers can find the source of your plumbing issues without tearing into the foundations of your home. At Wolfschmidt Plumbing, Heating & Cooling, our team uses state-of-the-art camera systems affixed to flexible cables that look like stems. By affixing the cameras to these stems, our plumbers can snake through the complex network of pipes that make up your plumbing system and fix it fast!
$25 OFF

Drain Cleaning or Video Inspection

Now offering $25.00 off for Drain Cleaning or Video Inspection. Must present promo code to redeem special: DRAIN25. Call Wolfschmidt for details.

$699

Hydro Jet with Camera Inspection

Must present this promo code to redeem this special: Jet699 Call Wolfschmidt today for more details!

$25 OFF

Any Service Repair

Now offering $25 off any service repair. Must present promo code to redeem special: Service25. Call Wolfschmidt for details.

$50 OFF

Hydro Jet with a Camera Inspection

Must present this promo code to redeem this special: Jet50 Call Wolfschmidt today for more details!

Free

On-Site Estimates

For Any Service! No dispatch cost unless you want us to do the job. Call today for more details!

$30 OFF

Veteran Discount

We proudly offer $30 off labor only to veterans. Must present promo code to redeem special: VET30 Call Wolfschmidt for details.