AC Maintenance & Tune-ups
Providing Excellent Service & Peace of Mind Since 1936

Air Conditioner Maintenance & Tune-up in Cherry Hill
Serving Voorhees, Mount Laurel, Moorestown, Marlton, Medford and All of South Jersey Since 1936
Your air conditioning system is an essential piece of equipment to help you provide in-home comfort during the sweltering summer months. To ensure your ac is always running at its best, you should schedule a routine tune-up and/or maintenance appointment with one of our experienced technicians. At Wolfschmidt Plumbing, Heating & Cooling, we have over 80 years of experience in all aspects of treating air conditioning systems and can effectively service yours.
Contact our Cherry Hill office by completing our online form or dialing (856) 512-1832 today.
Schedule Your Appointment Today. Our Cherry Hill Technicians Are Waiting for Your Call!
Wolfschmidt Plumbing, Heating & Cooling offers comprehensive and effective AC maintenance and tune-ups. We understand all too well the discomfort one can experience from a broken unit and take our time to ensure yours is running at its best, so you don't have to spend even a day without the full use of your AC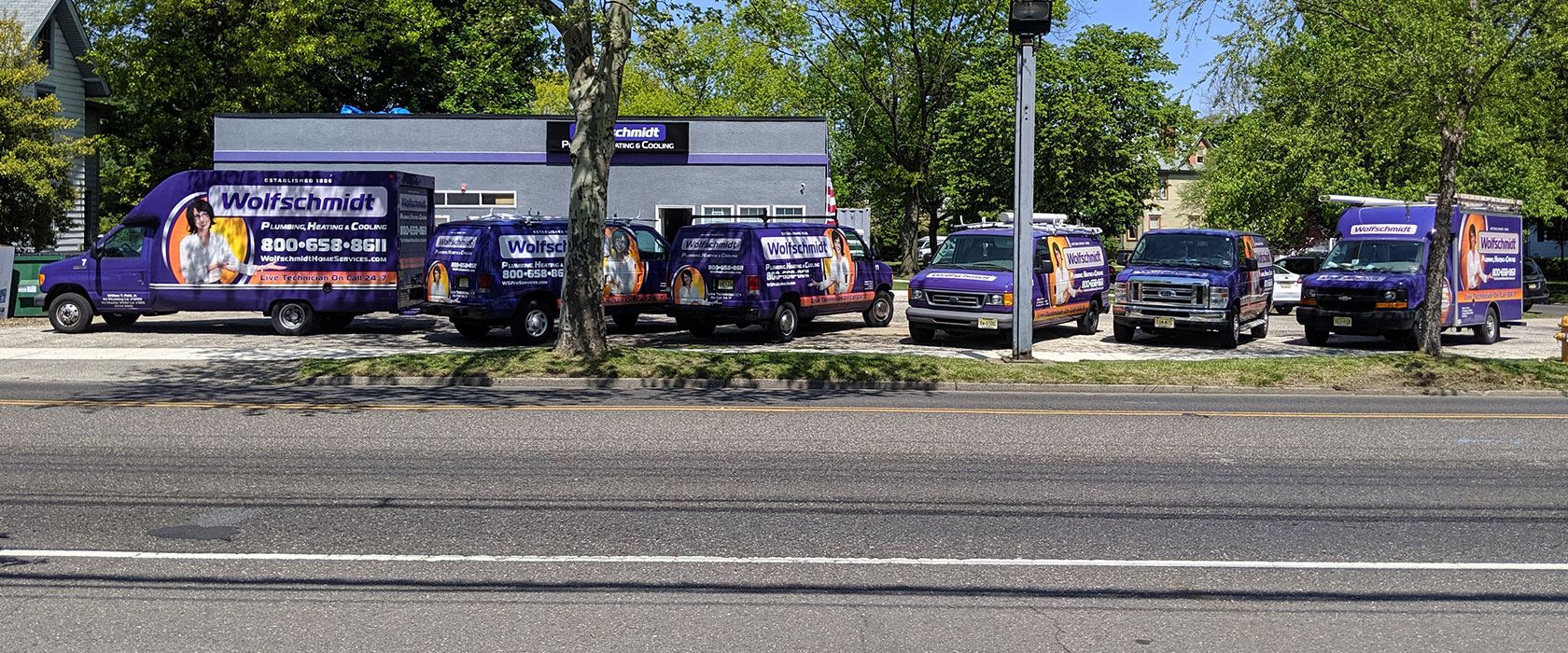 We are very happy with the service provided by your company. Our experience from when we contacted your company to schedule the appointments through the completion of the service was exceptional. Will definitely be using your company again as well as referring your company to others. Thank you.

I want to thank you for your quick response to my heating issue. Graham is a top-notch technician and very personable. He remembered fixing our heater a few years back. He quickly identified the issue and fixed it in record time. Top-notch service!

I feel lucky to have you in town as a reliable company I can trust. Thanks again

I searched online and found Wolfschmidt available to help me. Within minutes of contacting them, I received a confirmation text AND a tracker of when a plumber would arrive. It really put my mind at ease.

Wolfschmidt Plumbing, Heating & Cooling is a great company to work with. They are very friendly, knowledgeable and take pride in their work. I highly recommend them!

I've used them many times and EVERY time has been a great experience. Expert service at a very good price. Won't call anyone else any more. Highly recommended!!

I told the gentleman about my issue, and he said he would have someone from the office call me to schedule. 30 minutes later I received a call and I was scheduled for that morning at 10:30. This was right in the middle of a heat wave, and I'm sure they were really busy.

They did an amazing job with the remodel of our bathroom. Jesse and Tim are wonderful, personable and reliable. I would recommend them to anyone!

Wow! We had such a great experience with this company! Dwayne was so friendly, professional and efficient! We will call again!

Been using Wolfschmidt for 10 years now for all of our construction jobs. They are top notch organization. Pat and Tom are amazing plumbers. I wont trust anyone else on my job sites. You will be so happy you called Wolfschmidt for all plumbing needs.
Other common reasons our customers schedule this time of appointment are:
Extending the life of the system: An AC that is annually inspected by a professional has the best chance at providing consistently cool air to your home for as long as possible.
Ensuring your home air quality is clean: With proper AC maintenance (including routine air duct cleaning), you can be positive that your home is receiving air clean of dust and other microbes that are not good for your health.
Reducing in-home humidity: When cool air moves through your AC system, excess water is drawn out of the air as well. A home with lots of humidity can begin to smell musty. A system that is not properly maintained will begin to suction less water out of your air which will cause an increase in humidity and discomfort.
Adding the latest AC upgrades to your system: Technology is constantly advancing. This means that when our technicians are able to provide tune-ups to your unit, you can receive crucial updates to your equipment that will increase efficiency and comfort.
Decreasing the number of pests in your home: If an AC system is not cooling your home as it should, you may be tempted to crack open a window. This action can increase your chances of an insect infestation as they have an easier time gaining access to your home than if a door or window was closed. A properly functioning AC unit ensures you can keep your doors and windows shut while staying comfortable.
Decreases the noises that come from your AC unit: As an AC ages, it works harder to cool your home to the desired temperature. This increase in work also increases the amount of noises coming from the system. From stopping occasional bang to the sound of the machine spinning, routine maintenance can ensure your unit is running properly and quietly.
Free

On-Site Estimates

For Any Service! No dispatch cost unless you want us to do the job. Call today for more details!

$25 OFF

Any Service Repair

Now offering $25 off any service repair. Must present promo code to redeem special: Service25. Call Wolfschmidt for details.

$30 OFF

Veteran Discount

We proudly offer $30 off labor only to veterans. Must present promo code to redeem special: VET30 Call Wolfschmidt for details.

$25 OFF

A/C Tune Up

Now offering $25 off A/C tune up. Labor only, material not included. Must present promo code to redeem special: AC25. Call Wolfschmidt for details.

$100 OFF

A/C Installation

Must present this promo code to redeem this special: AC100 Call Wolfschmidt today for more details!

$25 OFF

Furnace Repair

Now offering $25 off any furnace repair. Must present promo code to redeem special: FN25. Call Wolfschmidt for details.

$150 OFF

Complete HVAC Installation

Now offering $150.00 off Complete HVAC Installation. Must present promo code to redeem special: HVAC150. Call Wolfschmidt for details.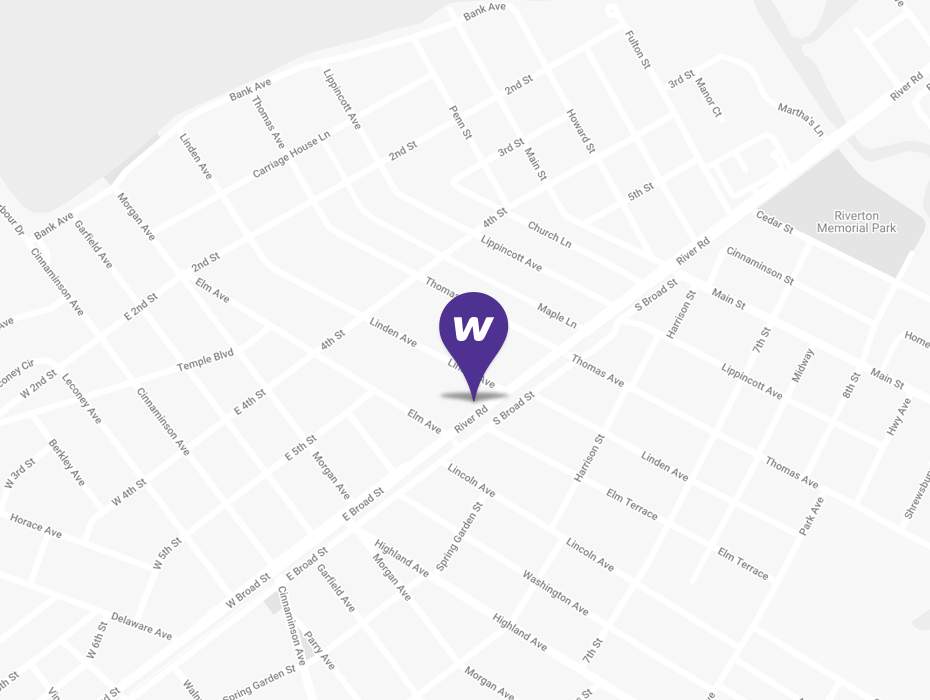 We Love Helping People
When you need reliable plumbing and HVAC services in Cherry Hill, Voorhees, Mount Laurel, Moorestown, Marlton, Medford, and all of South Jersey don't settle for anything less than the best. We've been providing excellent service and peace of mind since 1936.
Areas We Serve

Contact Our Team
Doing It Right Since 1936