Ductless Heating
Providing Excellent Service & Peace of Mind Since 1936

Cherry Hill Ductless Heating Systems
Serving Voorhees, Mount Laurel, Moorestown, Marlton, Medford and All of South Jersey Since 1936
Finding an effective and reliable heating solution before the winter cold sets in is imperative! It's a matter of comfort and safety. If your current heating system isn't keeping your home warm during the winter, it may be time to upgrade to a more efficient heating unit. At Wolfschmidt Plumbing, Heating & Cooling, we've helped the residents of Cherry Hill and surrounding communities keep their homes comfortable and safe for over 85 years. Our technicians are dedicated professionals with years of expertise and industry knowledge. Whether you need repairs, installation, or maintenance, our Cherry Hill ductless heating system experts can help. The specialists on our staff are always ready to provide reliable ductless heating system services in Cherry Hill and nearby areas. Our Cherry Hill ductless heating technicians are among the best trained in the area. They have extensive industry knowledge, which means you can feel confident when they're handling your home comfort systems. Ductless systems aren't new technology, but they are different from typical HVAC systems, so it's crucial to find a service provider who can work on your unit and make any necessary repairs.
Our Cherry Hill ductless heating system experts are licensed, insured, and ready to provide you with an excellent customer service experience! Contact us at (856) 512-1832 to schedule an appointment today.
Advantages of Installing a Ductless Heating System
Even if you don't have a space or design reason to install a ductless heating system, there are still several other benefits to switching to a ductless system.
Saves Space: Ductless heating systems can transfer heat without needing ductwork. Because these units don't require ductwork, they save lots of space. Ductwork can be bulky and difficult to install in an aesthetically pleasing way.
Zoned Temperature Control: Ductless heating systems can provide customized heating solutions for each space where they're installed. Most models also include remote controls and mobile apps to make them even more accessible.
Fast and Easy Installation: Ductless heating systems are easy to install, and most can be placed in a fraction of the time as a traditional system. Our Cherry Hill ductless heating system specialist can usually install a ductless system with a few steps.
Reduced Energy Loss: Ductless heating systems experience less energy loss than traditional systems because treated air doesn't need to be transferred using ductwork. According to energy efficiency experts, between 25 and 40 percent of energy is lost moving heat through ductwork.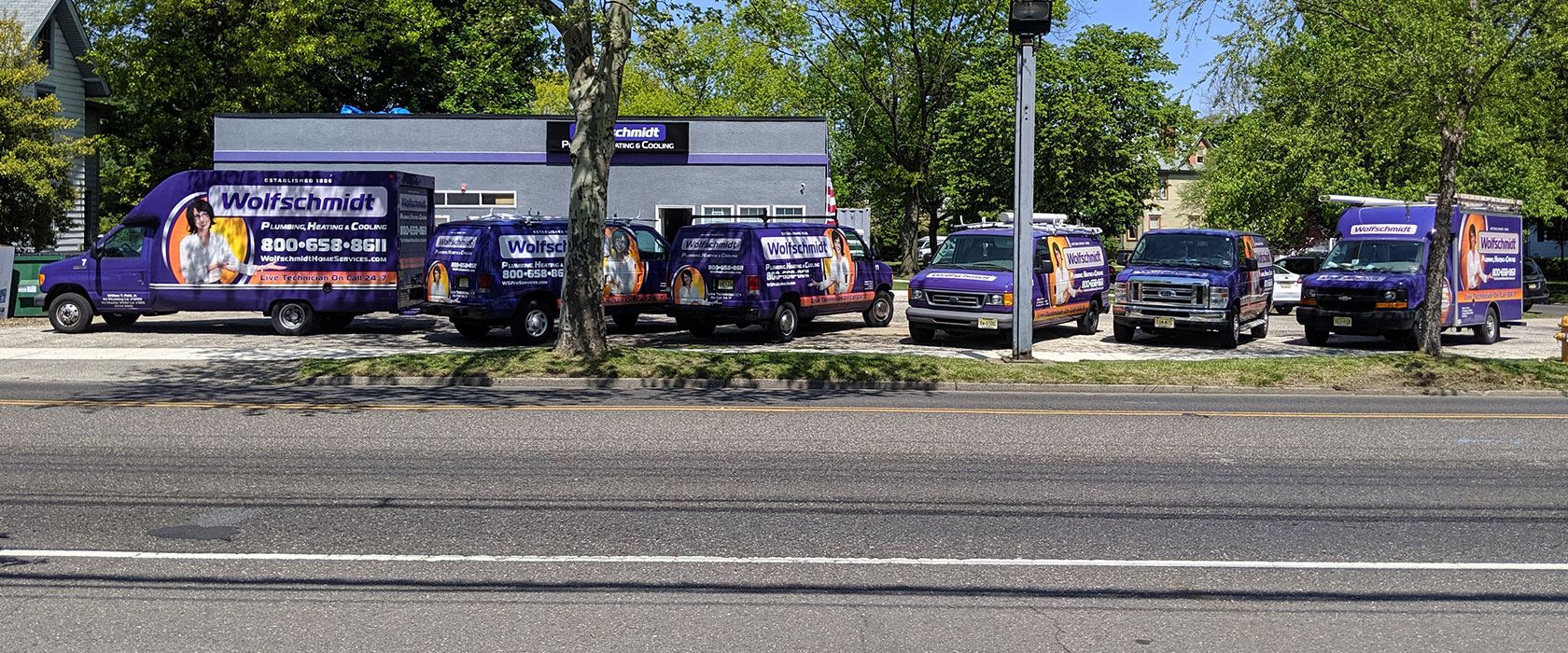 We are very happy with the service provided by your company. Our experience from when we contacted your company to schedule the appointments through the completion of the service was exceptional. Will definitely be using your company again as well as referring your company to others. Thank you.

I want to thank you for your quick response to my heating issue. Graham is a top-notch technician and very personable. He remembered fixing our heater a few years back. He quickly identified the issue and fixed it in record time. Top-notch service!

I feel lucky to have you in town as a reliable company I can trust. Thanks again

I searched online and found Wolfschmidt available to help me. Within minutes of contacting them, I received a confirmation text AND a tracker of when a plumber would arrive. It really put my mind at ease.

Wolfschmidt Plumbing, Heating & Cooling is a great company to work with. They are very friendly, knowledgeable and take pride in their work. I highly recommend them!

I've used them many times and EVERY time has been a great experience. Expert service at a very good price. Won't call anyone else any more. Highly recommended!!

I told the gentleman about my issue, and he said he would have someone from the office call me to schedule. 30 minutes later I received a call and I was scheduled for that morning at 10:30. This was right in the middle of a heat wave, and I'm sure they were really busy.

They did an amazing job with the remodel of our bathroom. Jesse and Tim are wonderful, personable and reliable. I would recommend them to anyone!

Wow! We had such a great experience with this company! Dwayne was so friendly, professional and efficient! We will call again!

Been using Wolfschmidt for 10 years now for all of our construction jobs. They are top notch organization. Pat and Tom are amazing plumbers. I wont trust anyone else on my job sites. You will be so happy you called Wolfschmidt for all plumbing needs.
What is a Ductless Heating System?
Ductless heating systems are temperature control units that do not need air ducts to operate. They are also unique because they are zoned systems. Ductless systems provide temperature control to the area where the unit is installed. A ductless heating system services one area and can provide heating and cooling through a single machine with an attached heat pump. Compared to traditional electric heating units, these systems can cut heating costs in half. Ductless heating systems use 60% less energy because they transfer heat to the target location instead of generating heat to circulate. Our Cherry Hill ductless heating system services professionals can install an energy-efficient system with an installed heat pump so you can cash in on robust utility savings.
Typical Applications for Ductless Heating Systems
Ductless heating systems provide versatile, energy-efficient temperature control for a fraction of the cost of a traditional unit.
These systems are also extremely convenient for the following applications:
Supplemental heating for areas with expensive electrical and fuel costs
Easy upgrades for older homes without existing ductwork
Affordable temperature control solution for outbuildings or home additions
Older commercial space or storage facilities without ductwork
Detached garages
Ductless heating systems provide the perfect temperature control solution for homeowners with challenging to reach areas. They provide a more feasible solution when installing ductwork is neither realistic nor affordable.
$150 OFF

Complete HVAC Installation

Now offering $150.00 off Complete HVAC Installation. Must present promo code to redeem special: HVAC150. Call Wolfschmidt for details.

$30 OFF

Veteran Discount

We proudly offer $30 off labor only to veterans. Must present promo code to redeem special: VET30 Call Wolfschmidt for details.

$25 OFF

Any Service Repair

Now offering $25 off any service repair. Must present promo code to redeem special: Service25. Call Wolfschmidt for details.

Free

On-Site Estimates

For Any Service! No dispatch cost unless you want us to do the job. Call today for more details!

$25 OFF

A/C Tune Up

Now offering $25 off A/C tune up. Labor only, material not included. Must present promo code to redeem special: AC25. Call Wolfschmidt for details.

$100 OFF

A/C Installation

Must present this promo code to redeem this special: AC100 Call Wolfschmidt today for more details!

$25 OFF

Furnace Repair

Now offering $25 off any furnace repair. Must present promo code to redeem special: FN25. Call Wolfschmidt for details.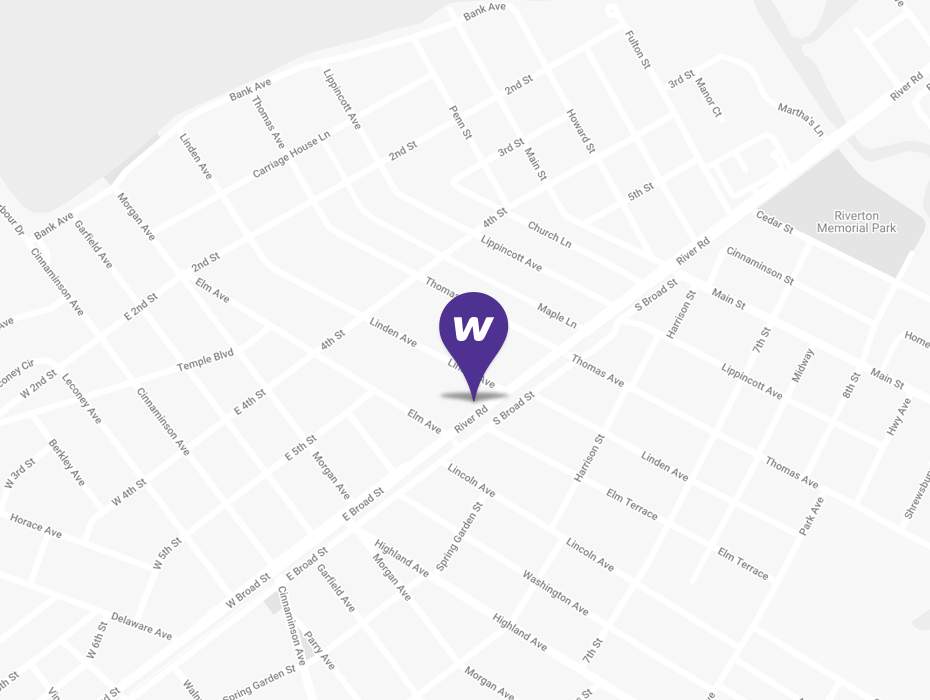 We Love Helping People
When you need reliable plumbing and HVAC services in Cherry Hill, Voorhees, Mount Laurel, Moorestown, Marlton, Medford, and all of South Jersey don't settle for anything less than the best. We've been providing excellent service and peace of mind since 1936.
Areas We Serve

Contact Our Team
Doing It Right Since 1936