Kitchen Plumbing
Providing Excellent Service & Peace of Mind Since 1936

Kitchen Plumbing Services in Cherry Hill
Serving Voorhees, Mount Laurel, Moorestown, Marlton, Medford and All of South Jersey Since 1936
Your kitchen and bathroom sink are connected to the home's water supply system. Your kitchen plumbing actually operates similarly to your bathroom sink. The main difference between the two is that kitchen sinks are designed to be hooked up to a water filter, garbage disposal, and a dishwasher as well, whereas most bathroom sinks only have a faucet and drain. Because the plumbing in your kitchen is more complex, you want a knowledgeable and skilled plumber to keep it in its best condition.
Some of the most common kitchen plumbing issues we can work to resolve include:
Grease clogs: When you think about all of the activities that are done in the kitchen, it makes sense why it would be so common to experience a grease clog. Most homeowners know that the protocol for dealing with grease is to pour it in the trash or dispose of it elsewhere, but someone else who comes into the kitchen might not be up to speed on this. Some signs that your drain is clogged with grease include slow water drainage, a gurgling sound, and a rotten smell leaking from the drain. While a minor grease clog might be solved by flushing hot water combined with dish soap down the drain, some buildup is more serious and will require professional repair.
Dishwasher drain problems: Many of us have opened our dishwashers hoping to be greeted with fresh, clean dishes, only to find a puddle along the bottom of it. This is usually because food particles or other debris have clogged the drainage system. We will need to fix the dishwasher drain and clean the basket around the lower sprayer arm to unclog the particles and get your dishwasher making sparkling dishes again.
Faucet drips: A faucet drip may seem like a simple annoyance, but they can actually cause some major problems. For one, they can affect your home's energy efficiency. Furthermore, they can affect your home's water efficiency. A faucet or shower head that drips 60 drips per minute actually wastes 21 liters, or 5 gallons of water a day. That adds up to 2082 gallons per year. That's a whole lot of dripping. One of our most popular approaches to this common issue is to replace the stem washer. A cartridge faucet usually leaks when the seals along it become worn. Sometimes, these seals can be replaced, but it is usually best to replace the entire cartridge.
Leaks under the sink: Kitchen sink leaks are quite common. They tend to happen when the O-ring wears out or becomes loose over time. In the plumbing world, the O-ring is the part of the pipe connection used to make a seal and prevent the water inside from leaking. It has low insertion forces and allows the pipework fitting to rotate. When the O-ring wears down, it can cause your faucet to link around the handle.
Fridge water line malfunction: Many modern fridges come with water dispensers and ice makers, and they require a water line in order for these features to function. Sometimes, these water lines become clogged or start leaking. In order to solve this issue, we will need to locate the water line and unscrew the screws holding it in place. To fix a leak, we will need to remove the damaged section of tubing and troubleshoot that area in order to get it up and running once more. Some of the kitchen plumbing services we provide include:
Garbage disposal repair and replacement: Garbage disposals are quite a handy feature to have, until they stop working. Just as they serve a variety of purposes, they can stop working for a variety of reasons. Pasta is actually one of the major culprits. This is because when pasta meets water, it expands. This makes the disposal work harder and leads to wear and tear over time. Throwing bones and grease or getting silverware stuck down the garbage disposal can cause similar clogging issues. Apart from clogging, other common culprits of disposal issues are electrical problems, a jammed flywheel, and leaking from a faulty hose. Our team will get to the bottom of your garbage disposal issues so you can enjoy the ease and convenience of this modern appliance.
Kitchen plumbing repairs: When you are dealing with one of the issues listed above or another issue that prevents your kitchen from functioning as it should, our team is here to save the day. Whether you have a leaky faucet, a clogged garbage disposal, low water pressure, refrigerator leaks, or any other issue, we will take the burden off your shoulders and allow you to return to a fully functional kitchen.
Sink repair and replacement: It can be disheartening and inconvenient when your sink breaks. After all, most of the necessary tasks in your kitchen surround the need for running water from the sink. You need your sink to wash your hands, wash dishes, and many other essential purposes. On the bright side, a typical sink repair takes two hours or less, depending on the severity of the issue at play. If your sink is showing visible signs of wear and tear, needs repairs more frequently, or is simply outdated, it might be time for a replacement. Our team is happy to help you through the entire replacement process as well.
Fixture upgrades: Your kitchen fixtures are the appliances and equipment that are used for cooking and food preparation. Examples of common fixtures include faucets, sinks, microwaves, and ovens. You might need to upgrade the fixtures in your kitchen when they are outdated or damaged, if the appliances are old and no longer fit with your current design, if the kitchen is cramped and does not give you enough storage, or if the overall layout is not working for you anymore. What ever the case might be, you can count on our team to get you the best fixture for your needs and preferences. Get ready to feel excited about stepping into your kitchen again!
Leaky faucet replacement: There is a famous quote by a motivational speaker named Candace Gingrich that goes, "A leaky faucet, a barking dog – Those are things you tolerate." No offense to Gingrich, but the team at Wolfschmidt Plumbing, Heating & Cooling doesn't tolerate leaky faucets, and we don't believe you should have to either. When it comes to fixing a leaky faucet, the first step is to identify the source of the leak. Your faucet could be dripping because of a problem with the O-ring, a corroded valve seat, a worn-out washer, an improperly installed washer, and a variety of other issues. Our team will work to resolve these issues so you can put your leaky faucet days behind you. We can also provide efficient and meticulous faucet replacement services for when you need a new faucet entirely.
When it comes to the plumbing in your kitchen in Cherry Hill, the plumbers at Wolfschmidt Plumbing, Heating & Cooling leaves no room for error.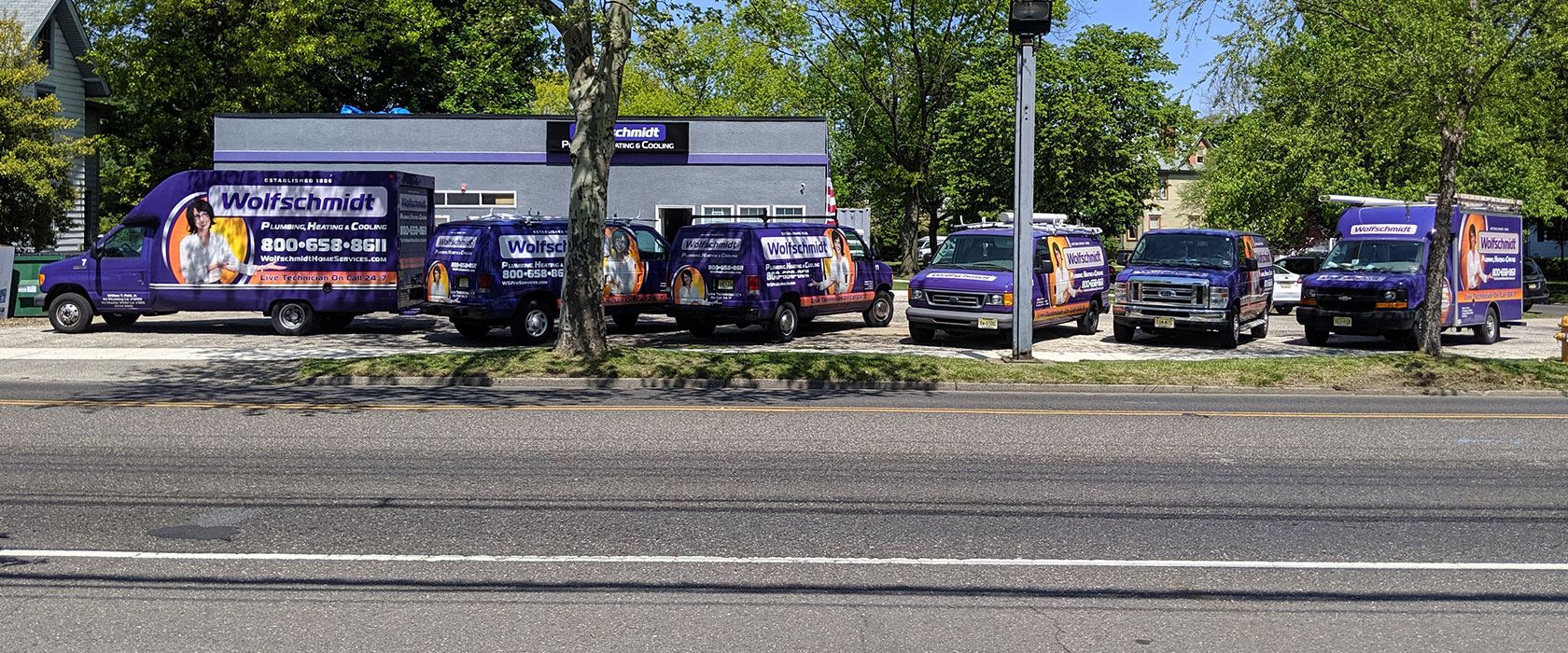 I want to thank you for your quick response to my heating issue. Graham is a top-notch technician and very personable. He remembered fixing our heater a few years back. He quickly identified the issue and fixed it in record time. Top-notch service!

I feel lucky to have you in town as a reliable company I can trust. Thanks again

I searched online and found Wolfschmidt available to help me. Within minutes of contacting them, I received a confirmation text AND a tracker of when a plumber would arrive. It really put my mind at ease.

Wolfschmidt Plumbing, Heating & Cooling is a great company to work with. They are very friendly, knowledgeable and take pride in their work. I highly recommend them!

I've used them many times and EVERY time has been a great experience. Expert service at a very good price. Won't call anyone else any more. Highly recommended!!

I told the gentleman about my issue, and he said he would have someone from the office call me to schedule. 30 minutes later I received a call and I was scheduled for that morning at 10:30. This was right in the middle of a heat wave, and I'm sure they were really busy.

They did an amazing job with the remodel of our bathroom. Jesse and Tim are wonderful, personable and reliable. I would recommend them to anyone!

Wow! We had such a great experience with this company! Dwayne was so friendly, professional and efficient! We will call again!

Been using Wolfschmidt for 10 years now for all of our construction jobs. They are top notch organization. Pat and Tom are amazing plumbers. I wont trust anyone else on my job sites. You will be so happy you called Wolfschmidt for all plumbing needs.

My mother in law had water filling her basement. Called Wolfcshmidt about 7:30 AM and they sent someone out right away. It was a pipe which they fixed, Never used them before but will use exclusively from now on. Highly recommend.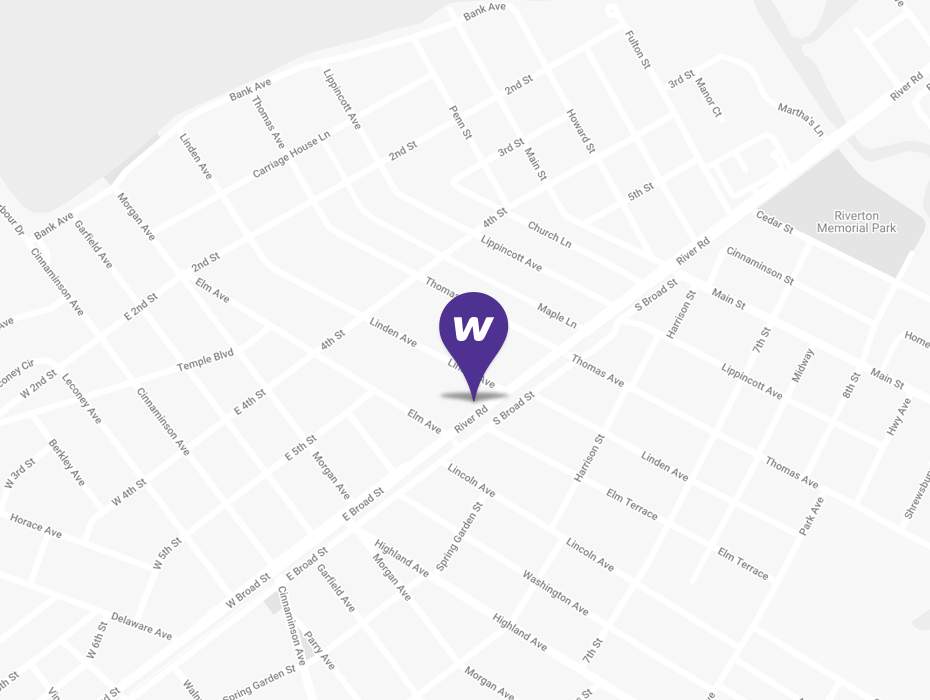 We Love Helping People
When you need reliable plumbing and HVAC services in Cherry Hill, Voorhees, Mount Laurel, Moorestown, Marlton, Medford, and all of South Jersey don't settle for anything less than the best. We've been providing excellent service and peace of mind since 1936.
Areas We Serve

Contact Our Team
Doing It Right Since 1936