Tankless Water Heaters
Providing Excellent Service & Peace of Mind Since 1936

Tankless Water Heater Services in Cherry Hill, NJ
Emergency Hot Water Heater Plumbers in Voorhees, Mount Laurel, Moorestown, Marlton, Medford, and All of South Jersey Since 1936
Whether you are considering an upgrade from your current traditional water heater or you need to schedule repairs for a current tankless system, our Cherry Hill tankless water heater plumbers can help.
The modern American home uses a significant amount of water each day. According to studies, the average home uses between 80 and 100 gallons of water per person every day. While toilets are the number one source of water usage in homes, showers and sinks round out the top three. Showers, tubs, and sinks use the majority of the hot water in a home. Hot water is an important resource in any active home.
If your home is frequently without a steady supply of hot water or you have to wait for the tank to refill, a tankless water heater may be the right choice for your home.
Luckily, our team of water heater plumbers is certified, licensed, and experienced, and we are qualified to advise customers and help match them with the best water heaters available. With so many choices on the market, we know it can be difficult choosing the right appliance for your home.
---
Give our plumbers a call for tankless water heater installation or emergency water heater services. You can reach us at (856) 512-1832 or contact us online today!
---
Why Choose a Tankless Water Heater?
Tankless water heaters are a great innovation, and the new system has seen a surge in popularity over the last few years. At Wolfschmidt Plumbing, Heating & Cooling, our Cherry Hill tankless water heater team is available to install new systems right now.
When opting for one of these new systems, it's important to understand how they differ from traditional models. Traditional water heaters work by storing gallons of hot water in a tank that is used to supply water when demanded. Once the water in the traditional tank system is used, it's out of hot water. Depending on the size and age of the water heater, it can take quite some time for it to produce more hot water. Tankless models heat water on demand instead of warming it all at once.
This method ensures that hot water is always available. There are many benefits to installing a tankless water heater system, like:
Cost Savings & Lower Energy Usage
Bottomless Hot Water Supply
Smaller Footprint: Takes Up Less Space
Reduced Risk of Water Damage and Leaking
Eliminated Risk of Tank Explosions
Lower Risk of Burns and Exposure to Toxic Metals
Life Expectancy of Over 20 Years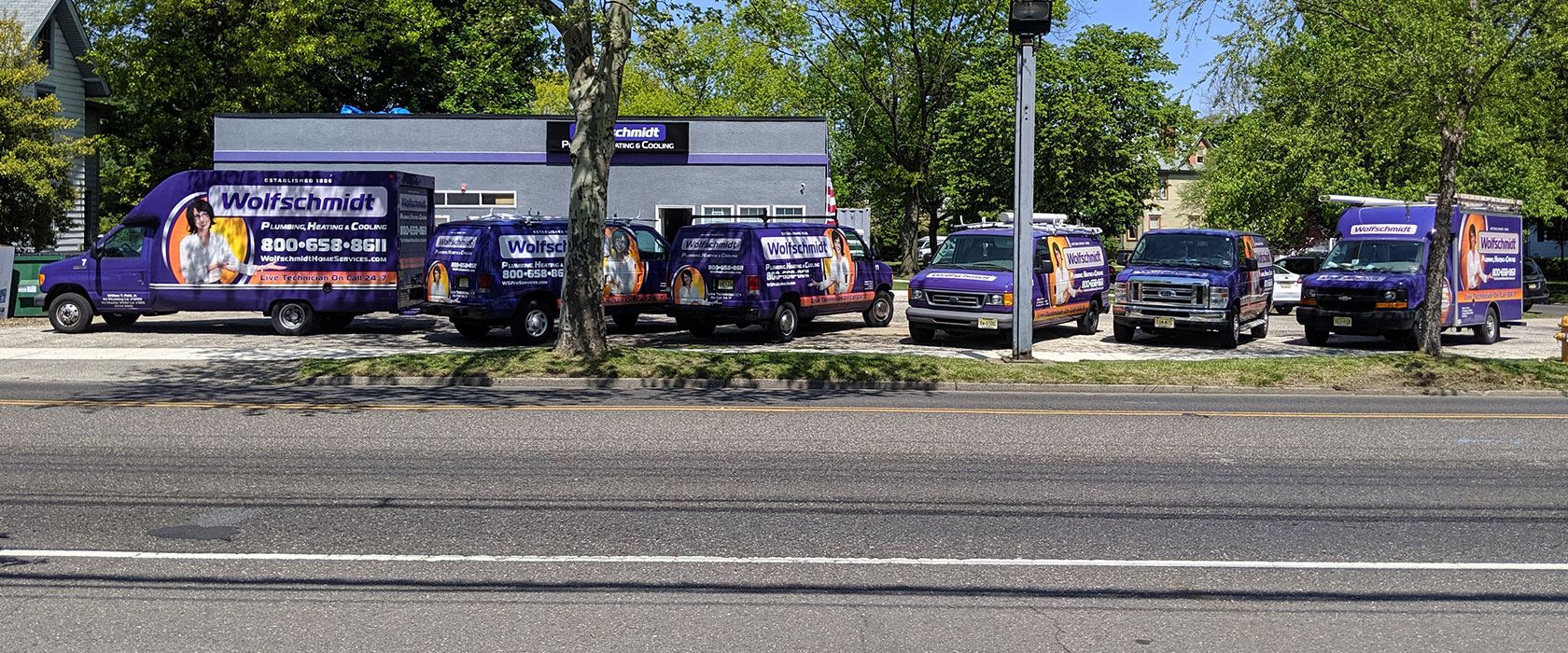 I want to thank you for your quick response to my heating issue. Graham is a top-notch technician and very personable. He remembered fixing our heater a few years back. He quickly identified the issue and fixed it in record time. Top-notch service!

I feel lucky to have you in town as a reliable company I can trust. Thanks again

I searched online and found Wolfschmidt available to help me. Within minutes of contacting them, I received a confirmation text AND a tracker of when a plumber would arrive. It really put my mind at ease.

Wolfschmidt Plumbing, Heating & Cooling is a great company to work with. They are very friendly, knowledgeable and take pride in their work. I highly recommend them!

I've used them many times and EVERY time has been a great experience. Expert service at a very good price. Won't call anyone else any more. Highly recommended!!

I told the gentleman about my issue, and he said he would have someone from the office call me to schedule. 30 minutes later I received a call and I was scheduled for that morning at 10:30. This was right in the middle of a heat wave, and I'm sure they were really busy.

They did an amazing job with the remodel of our bathroom. Jesse and Tim are wonderful, personable and reliable. I would recommend them to anyone!

Wow! We had such a great experience with this company! Dwayne was so friendly, professional and efficient! We will call again!

Been using Wolfschmidt for 10 years now for all of our construction jobs. They are top notch organization. Pat and Tom are amazing plumbers. I wont trust anyone else on my job sites. You will be so happy you called Wolfschmidt for all plumbing needs.

My mother in law had water filling her basement. Called Wolfcshmidt about 7:30 AM and they sent someone out right away. It was a pipe which they fixed, Never used them before but will use exclusively from now on. Highly recommend.
Tankless Water Heater Repair
Tankless water heaters have fewer repairs than traditional units. At Wolfschmidt Plumbing, Heating & Cooling, we are trained and certified to service all your plumbing, heating, and cooling appliances. If your tankless water heater is experiencing problems or if it's acting inconsistently, our Cherry Hill tankless water heater experts can solve the problem. While tankless water heaters are known for their convenience and ease of ownership, they still need maintenance and timely repairs like any other appliance. If you're experiencing problems with your tankless water heater, our team can help. A tankless system typically requires far fewer repairs, but your system may need any of the following:
Flushing
Descaling
Temperature adjustment
Filter cleaning
A new heating element
The Cherry Hill tankless water heater specialists with Wolfschmidt Plumbing, Heating & Cooling can help you determine the best options available. We are sure we can find a unit that fits your budget and needs. And if you're experiencing a lack of hot water when you don't expect it, call us for emergency hot water heater service!
---
Our team of tankless water heater experts can help you choose the perfect system for your home. Call (856) 512-1832 or contact us online.
---
$50 OFF

Water Heater Supply and Installation

Now offering $50.00 off Water Heater Supply and Installation. Must present promo code to redeem special: HOT50. Call Wolfschmidt for details.

$30 OFF

Veteran Discount

We proudly offer $30 off labor only to veterans. Must present promo code to redeem special: VET30 Call Wolfschmidt for details.

$25 OFF

Any Service Repair

Now offering $25 off any service repair. Must present promo code to redeem special: Service25. Call Wolfschmidt for details.

Free

On-Site Estimates

For Any Service! No dispatch cost unless you want us to do the job. Call today for more details!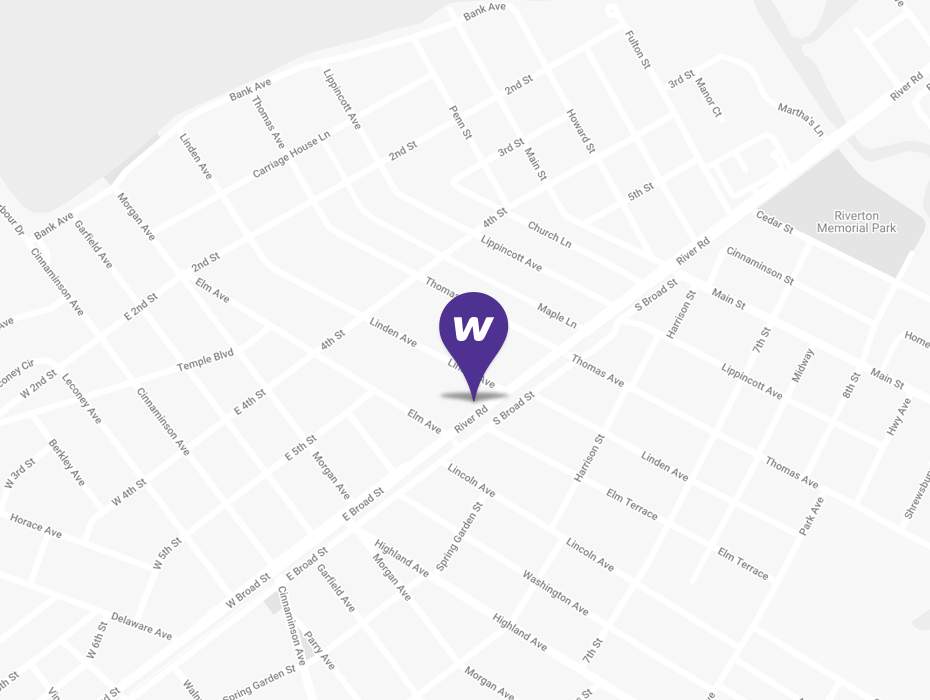 We Love Helping People
When you need reliable plumbing and HVAC services in Cherry Hill, Voorhees, Mount Laurel, Moorestown, Marlton, Medford, and all of South Jersey don't settle for anything less than the best. We've been providing excellent service and peace of mind since 1936.
Areas We Serve

Contact Our Team
Doing It Right Since 1936