Bathroom Plumbing
Providing Excellent Service & Peace of Mind Since 1936

Bathroom Plumbing Services in Cherry Hill
Services Available in V
oorhees, Mount Laurel, Moorestown, Marlton, Medford and All of South Jersey
When it comes to bathroom plumbing, there are a few different possibilities in terms of what kind of hot water system you have. Each style of hot water system has its own benefits and disadvantages, and each kind will require slightly different services.
The most common type of water system in a modern residence is a low-pressure gravity-fed system. A gravity-fed system relies on gravity to assist the water in moving through the home's pipes. It is also called a low-pressure system because gravity is the only force that pushes the water through the pipes. If your cold water comes from a storage tank with a cylinder for hot water, you have a low-pressure gravity-fed system.
Common problems people run into with low-pressure gravity-fed plumbing systems include:
Ruptured pipes: The pipes used in gravity-fed systems are resistant to a pressure called Nominal Pressure (NP). NP describes the maximum internal pressure that the pipe and its joints are able to withstand. If the pressure in the pipe is higher than the NP, you risk the pipes rupturing. When a water pipe ruptures or bursts, not only can water leak, but it can actually pour onto the floor and cause costly structural damages. Our plumbers can make sure that your water pressure is at an ideal level to prevent ruptures like this.
Trapped air bubbles: A gravity-fed water system requires an intake that is screened from debris and submerged properly in order to prevent air from entering the pipeline. When air bubbles collect, they reduce the amount of cross-sectional liquid that can pass through, which reduces the efficiency of the system and creates dangerous high-velocity currents. Air bubbles in the water pipes can also create irritating noises that can seriously disturb your shower time. Our team will work to restore the steady flow of your water line so you don't run into these issues.
Improper installation: A gravity-fed water system requires a properly sized pipe diameter as well as careful pipe placement. It is important to choose a knowledgeable and skilled plumber for this job. Unfortunately, we run into low quality installations frequently, but we work diligently to correct the existing issue. Improperly installed pipelines can lead to leaks, low efficiency, and increased bills. Plus, more maintenance will be required over time. Plumbers must consider intricate details like the length of the pipeline, the elevation difference, the correct grade, and whether or not the pipe needs air release valves. Our team is committed to excellence in service, and you can rely on us to carry out these complex projects to perfection.

Some of the services we provide to help keep your bathroom plumbing in its best condition include:
Toilet repair and installation: Your toilet is one part of the bathroom that you do not need to put too much thought into when it is working correctly. Our team will help you keep it that way. Whether you are dealing with frequent or persistent clogs, a leaky toilet, low water levels in your toilet, backup in your sink or tub, overflowing, or a toilet that keeps running after flushing, we will solve the issue so you can continue flushing in peace. If you need a new toilet installed, we provide that service as well. This process typically takes between one to two hours depending on the specifics of your bathroom and your preferences. We have installed many toilets in our days, so you won't have to worry about whether your new toilet will be working properly. Just sit back, relax, and our team will do the dirty work.
Shower and tub installation: This is one of the bigger bathroom projects, and it usually requires multiple visits, depending on what type of shower or bathtub you wish to install. When it comes to shower installation, we will first need to measure the area and get a good idea of how much material is required. This will help us give you an accurate estimate in terms of time and cost. The next step will be to install the drainer and shower step, both of which will set the foundation for your shower. We will then need to fill in the dry pan mixture in order to make the shower level and comfortable for use. Next, we will need to lay the shower pan material, smooth out the floor, and add ceramic tiles or another material of your choosing. It will then be time to grout the floor and install a manufactured pan, both of which will make showering a more pleasant experience.
Bathroom plumbing repairs: Not only are our plumbers skilled and knowledgeable, but we respect your home and your time. We will give you an estimate of both time and cost and we will do our due diligence to stick to that timeline. We will arrive fully prepared for any bathroom repair you need, and we are happy to show you our credentials in order to help you feel more comfortable. Whether you are having trouble with leaks, slow draining issues, clogs, low water pressure, or unpleasant smells emanating from the sewer, you can trust that our team will be communicative and answer any questions you might have while we work to make your issue right.
Leaky faucet repair and replacement: This is one of the most common reasons that our customers are motivated to seek professional bathroom plumbing services. Even though this problem is unfortunately common, the good news is that it is usually a quick fix. In most cases, we can repair a leaky faucet in about an hour. The lifespan of an average faucet is about 15-20 years, although many homeowners will opt to replace them before this point for the sake of keeping their bathrooms upgraded. If your faucet is constantly needing repairs, or you would simply like to switch up your style, our team can provide a quick and effective faucet installation.
Fixture replacements: There are lots of elements in your bathroom that allow it to function properly. Our team is happy to repair, replace, and install these elements to keep your bathroom in the best condition possible. The types of fixtures we can install for you include Shower fixtures (including wall-mount units, handheld units, rain shower heads, and body sprays), sinks, and faucets.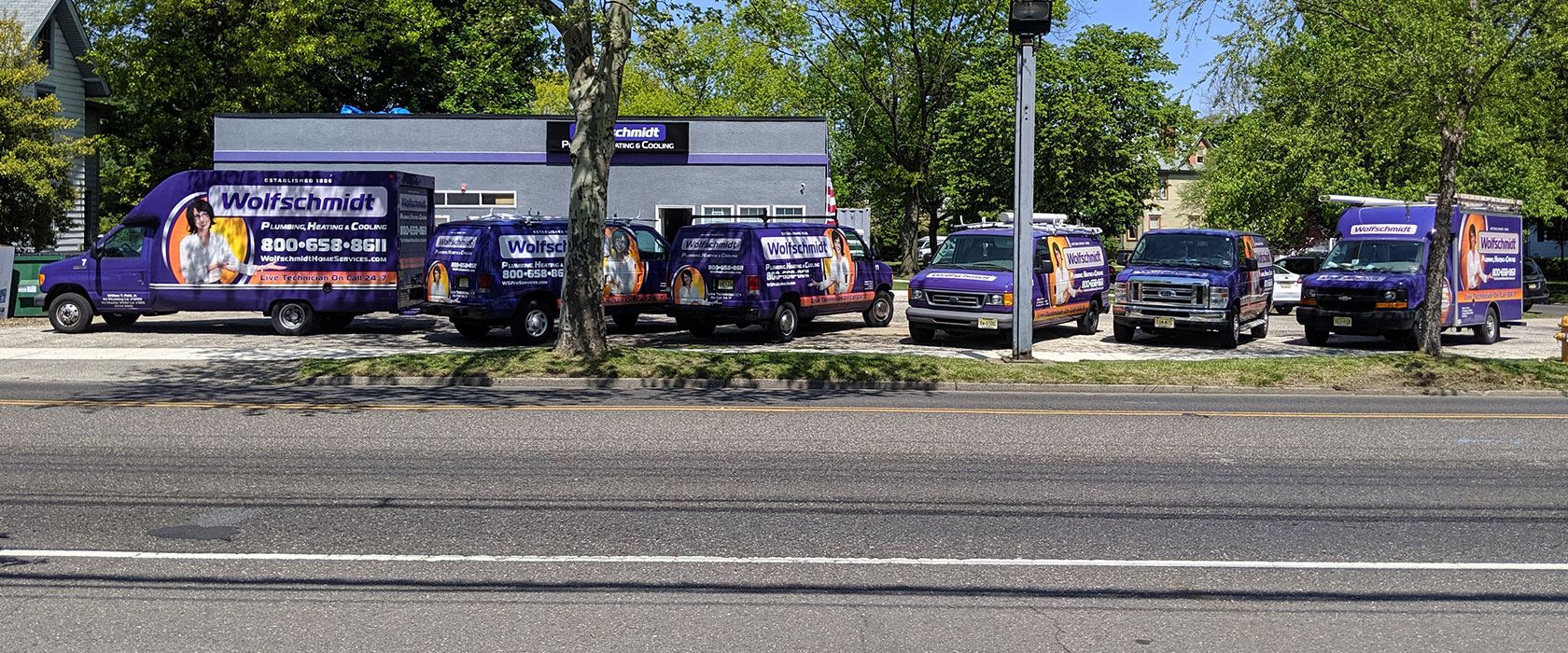 I want to give you some feedback. I couldn't be more satisfied with the service I have received from you. I have had a few calls and repairs over the last 5 years.i have had the same repair person and he is awesome. Friendly and very good at making me understand what he had to do . The office personnel is also friendly and accommodating. . I will always call you. Sincerely David Clark

I had a pleasure meeting technician Ms. Isis who did a wonderful job inside my home in a very detailed and professional manner. Isis was very patient and knowledgeable towards my heating system issues. Isis definitely needs to be one of these great assets towards any company and of course, she deserves a promotion. Thank you! Mr. T. Osis

Dear Sir, 

I recently had a problem with my AC unit and so i called Pheonix. I was somewhat surprised when your company answered. I have been a long time Pheonix customer and knew that Craig was thinking about retiring when I last talked to him and so I was apprehensive about dealing with a new company that i knew nothing about.

After your Tech Lino arrived we talked about my problem and he set my mind at ease and i will continue to use your company. Lino was knowledgeable, polite, and honest. He could have said it is an old unit and you should replace it but instead he just replaced the starter capacitor. He is a great representation for your company!

Sincerely,

Bill Mollenhauer

We are very happy with the service provided by your company. Our experience from when we contacted your company to schedule the appointments through the completion of the service was exceptional. Will definitely be using your company again as well as referring your company to others. Thank you.

I want to thank you for your quick response to my heating issue. Graham is a top-notch technician and very personable. He remembered fixing our heater a few years back. He quickly identified the issue and fixed it in record time. Top-notch service!

I feel lucky to have you in town as a reliable company I can trust. Thanks again

I searched online and found Wolfschmidt available to help me. Within minutes of contacting them, I received a confirmation text AND a tracker of when a plumber would arrive. It really put my mind at ease.

Wolfschmidt Plumbing, Heating & Cooling is a great company to work with. They are very friendly, knowledgeable and take pride in their work. I highly recommend them!

I've used them many times and EVERY time has been a great experience. Expert service at a very good price. Won't call anyone else any more. Highly recommended!!

I told the gentleman about my issue, and he said he would have someone from the office call me to schedule. 30 minutes later I received a call and I was scheduled for that morning at 10:30. This was right in the middle of a heat wave, and I'm sure they were really busy.
Alternative Hot Water Systems
Two additional types of hot water systems are unvented hot water systems, which are designed to cope with mains pressure water and heat the water through a heating coil, and combination boilers, which create hot water. The most common problem people run into with unvented hot water systems is simply a lack of hot water. If you are running into this issue, it might be because of a tripped circuit breaker or an issue with the residual current device. By having regular maintenance performed, you can attain the peace of mind in knowing that your water flow is in good condition.
As for combination boilers, because they take water directly from the mains supply, they can create low water pressure. This can be pretty unpleasant when you are taking a shower or trying to flush the toilet. Our team can make sure the filling loop hoses are securely attached and that your combination boiler is functioning properly to maintain water pressure in your bathroom and beyond.
All new bathrooms should ideally be connected to a soil pipe. This is because plumbing waste fixtures use traps to stop sewer gases from leaking into the house. These traps are connected to waste lines, which transport the waste to a soil pipe. No matter what type of hot water system you use, most bathrooms run into some of the same issues at one point or another. Some common bathroom plumbing issues that our team can fix for you include:
$25 OFF

Garbage Disposal Replacement

Now offering $25.00 off for Garbage Disposal Replacement. Must present promo code to redeem special: GD25. Call Wolfschmidt for details.

Free

On-Site Estimates

For Any Service! No dispatch cost unless you want us to do the job. Call today for more details!

$25 OFF

Sump Pump Installation

Now offering $25 off any Sump Pump Installation. Must present promo code to redeem special: PUMP25. Call Wolfschmidt for details.

$50 OFF

Hydro Jet with a Camera Inspection

Must present this promo code to redeem this special: Jet50 Call Wolfschmidt today for more details!

$25 OFF

Any Service Repair

Now offering $25 off any service repair. Must present promo code to redeem special: Service25. Call Wolfschmidt for details.

$25 OFF

New Toilet Installation

With the purchase of a new toilet Must present promo code to redeem special: TI25. Call Wolfschmidt for details.

$30 OFF

Veteran Discount

We proudly offer $30 off labor only to veterans. Must present promo code to redeem special: VET30 Call Wolfschmidt for details.

Call Today for Expert Service
When it comes to bathtub installation and replacements, this is definitely a job best left up to the professionals. Removing an old bathtub can be a complicated endeavor, and you don't want to risk damaging the structure of your home. If an old tub exists, removing it will be the first step of our project before we approach the new installation. In order to install the new tub, we will move it into the tub space and align it with the water supply and drainpipes. Our next step will be to level the tub and make sure it is stable. After that, we will connect the drain and water supply pipes and screw the hot and cold-water faucets onto the fittings of the supply pipes. All of these steps require careful measurements and calculations, and we might even need to replace and rework existing pipes in order to make your tub the functional and relaxing oasis you want it to be. Our team has the skill and grit to get the job completed successfully, so you can relax and enjoy your beautiful bathroom.

Contact Our Team
Doing It Right Since 1936